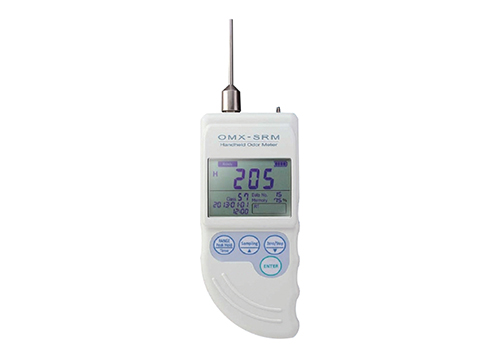 Handheld Odour Meter
Handheld Odor Meter is the most popular simplified tool for odor analysis, which enables to indicate the relative strength and odor classification numerically by comparing odor gas and purified air. The reading shown on display.
Easy to Use in Various Situations.
Simple and easy to measure odor.
Just turn the switch on.
Data logging function with large capacity.
Data can be stored up to 511 files.
Data can be graphically illustrated by Data filing software.
Finding odor sources in factories, incinerator plants, ETPs etc.
Evaluation for deodorizing at hospitals or nursing homes etc. For putrid odor such as ammonia.
TVOC measurement for monitoring IAQ condition.