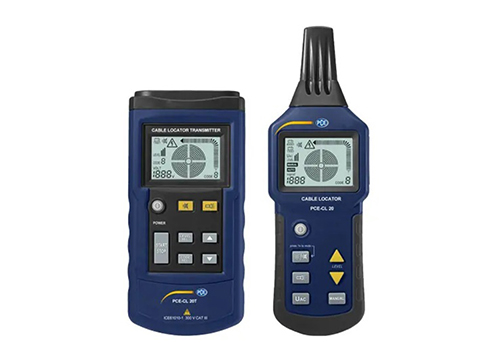 Pipe Locator & Wire Tracer
It is a pipe locator and wire tracer used to locate metallic and non-metallic pipes ; trace live and voltage-free electrical wires. This pipe locator can be used to locate gas or water pipes, identify short circuits, and follow lines inside walls or under flooring.
The pipe locator consists of two individual units: a signal generator (or transmitter) and a receiver. Both units are equipped with bright LED lights for use in dark and dimly lit spaces. In addition, the receiver has a backlit LCD screen.
Output signal: 125 kHz
Compatible with one- or two-pole circuits
Automatic, manual and UAC measuring modes
Includes alligator clips, measuring tips, test leads and ground rod
Locates hidden pipes, cables and wires
Helps identify short circuits and fuses