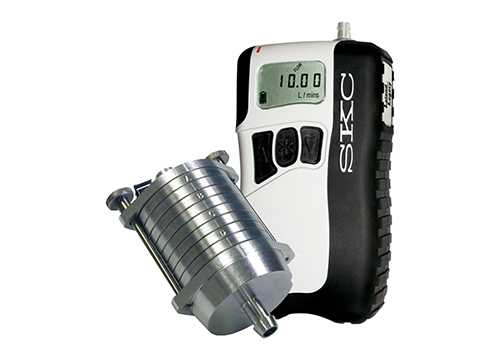 Size Selective Sampler
The personal-size Leland Legacy® air sampling pump offers flows from 5 to 15 L/min, PC-programmability, and up to 24-hour run times for personal or area sampling of low-level contaminants. The pump is ideal for use with impactors, low-volume PUF tubes, filter cassettes, and spore traps.
The patented Sioutas Cascade Impactor separates and collects ultrafine, fine, and > 2.5-micron airborne particles (five size ranges including > 2.5, 1.0 to 2.5, 0.50 to 1.0, 0.25 to 0.50, and < 0.25 micron. Particles above each cut-point are collected on a 25-mm PTFE filter in each appropriate stage when the Sioutas Impactor is used with a 9 L/min sample pump. Particles less than the 0.25-micron cut-point of the last stage are collected on a 37-mm PTFE after-filter.
High flows — 5 to 15 L/min
Designed for use with impactors, spore traps, 37-mm filters, low-volume PUF tubes, and other low-pressure applications
Long 24-hour runs on one charge with Li-Ion battery
Longer runs + Higher flows = Enhanced sensitivity for measuring low concentrations
Highly accurate internal flow sensor acts as a secondary standard
Flexible programming options
Large easy-to-read LCD
Adjustable datalogging interval from 3 seconds to 8 hours with DataTrac Software
The Sioutas Impactor is suitable for personal and area sampling indoors and may be used for ambient outdoor sampling with special provisions. Size-fractionated samples can be analyzed gravimetrically, chemically, and microscopically.