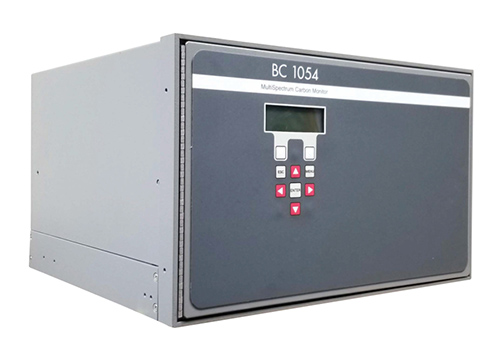 Multi Spectrum Black Carbon Analyzer
The Met One Instruments BC 1054 Multi-spectrum Black Carbon Analyzer continuously measures the transmittance of light across filter media onto which particulate matter is accumulating and in real-time calculates the black-carbon "BC" concentrations at 10 different wavelengths ranging from the near-UV to the near-IR. By employing the same widely accepted calibration constants and principles of operation as those used in the Magee Aethalometer, the BC-1054 produces nearly identical results, but at a fraction of the cost.
BC 1054 will directly connect to a variety of products, such as the BAM-1020, discrete particle size and counting modules, or a wide array of meteorological sensor inputs.
Tape-Saving mode for economical collection of data in high BC regions
Optional cloud-based modem and data service permits collected data to be uploaded and stored on the Web
Data access in near real time remotely without the need for an external data logger
The simple sensor design requires no flow splitting, employs a single mass flow controller and is well matched for use with the filter media
Flow checks, audits and trouble-shooting are simple to perform
Actual flows are measured
Concentrations are calculated under actual flow conditions but may be displayed in either actual or standard conditions
Environmental Monitoring & Climate Research
Air Quality Surveillance
Global Warming Studies
Particulate Emissions Studies
Near-Roadside Monitoring
Visibility Studies
Source Apportionment Determination
Angstrom Absorption Exponent Determination etc.