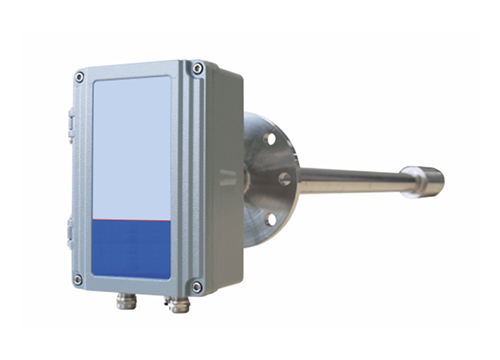 Stack Moisture Monitor
The stack moisture monitor adopts advanced Solid State Zirconia Electrolyte Measurement Technology. The core sensor employs structure design of high-temperature resistance (max temperature of 900oC) that can work stably in high temperature environment for long term. The product features high temperature resistance, high measuring accuracy, strong corrosion resistance, fast response and stable performance, etc. It can be widely applied to continuous online measurement of exhaust gas humidity and oxygen in thermal power plants, chemical plants, steel works and cement works.
Long-term use under high temperature ( 250oC) flue gas environment
Meet integrated online monitoring requirements of humidity and oxygen
Probe adopts special material with stronger anti-corrosion capability
IP65, suitable for heavy weather out of doors
Simple operation, long service life, easy maintenance
Support 485 modbus protocol, meet environmental requirements
Humidity and oxygen can be calibrated at site, guaranteeing measuring accuracy
To monitor the stack emissions continuously for air pollution from industries.