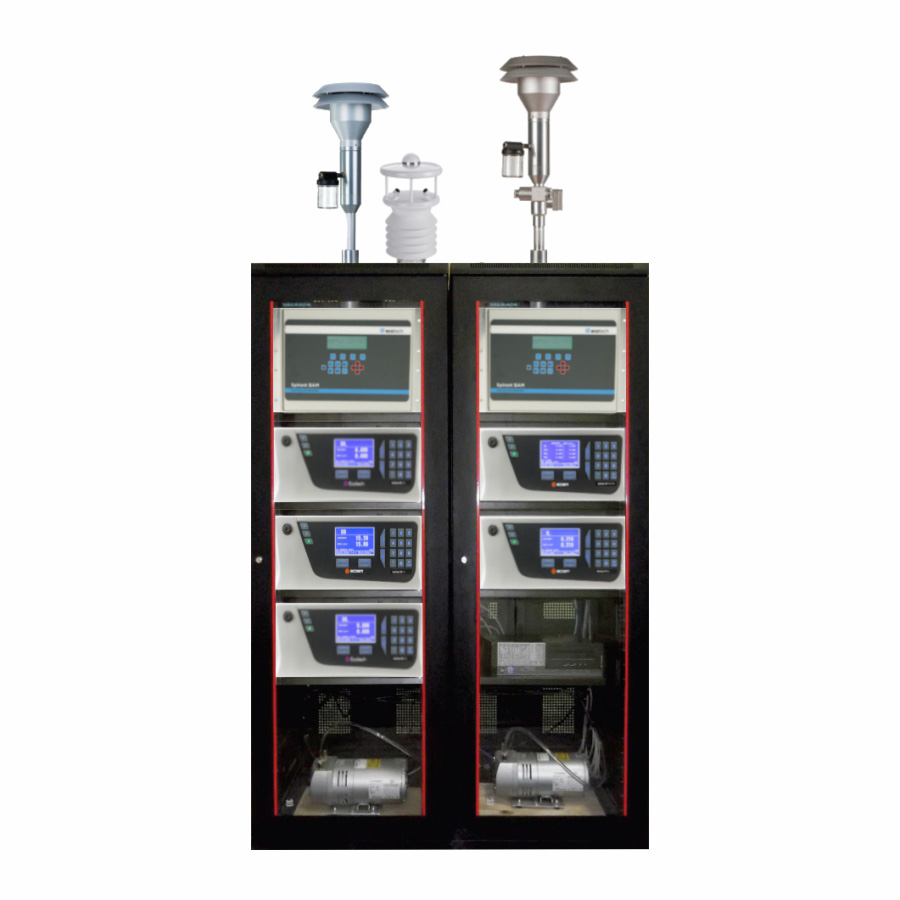 Continuous Ambient Air Quality Monitoring System (CAAQMS)
On-Line Continuous Ambient Air Monitoring System / Station for the measurement of SO2, NOx, CO, CO2, O3, PM10, PM2.5 etc. in the ambient environment.
Analyzers approved by various International Agencies like US EPA, TUV, EN, and in line with norms as defined by Central Pollution Control Board (CPCB) including online calibration from remotely located servers like CPCB and State PCB servers.
Uploading of data to CPCB, SPCBs, PCC and company corporate servers. Cloud server facility.
Remote calibration facility.
An electronic adaptive filter for continuously optimized response time and measurement stability is used for the gas analyzers.
Gas filter correlation technology is for gas analyzers.
Removable 4GB data storage is available and capable of storing more than 8 years of 5-minute averages.
A Dual filter design is used for the gas analyzers to minimize maintenance.
Gas analyzers have Bluetooth connectivity and a suitable Android App is available for direct communication.
Gas analyzers have comprehensive data logging and remote viewing of over 200 operational parameters.
All User selectable units are available i.e mg/m3, μg/m3, ng/m3, ppm, ppb or ppt.
All analyzers have USEPA, TUV (QAL1), and MCERTS approvals.
RS232, RS485, USB Ports, and TCP/IP Network Ports are available.
SWAN offers turnkey solutions for CAAQMS that span from design and detailed engineering, system integration, supply to installations, commissioning and uploading of data to PCB and company corporate servers.
SWAN offers entire range of associated products as part of CAAQMS solution that include prefabricated shelter, UPS, PC, display boards, networking components, Wi-Fi units, gateways, A/D converters etc.
Requirements are thoroughly studied to identify the items needed and engineering carried out to bring out the most economical and sustaining customized solutions.
Dedicated trained and experienced service team for after sales support across India.
Porta Cabin
Rack cabinet for Analyzers
Three 40W LED lights.
Two Indoor Air Conditioning Units.
Electrical Accessories
UPS
Automatic fire-fighting system (Optional).
One Telephone socket.
One Ethernet socket.
Video Surveillance System (Optional).
Guardrail on roof (Optional).
Lightning Protection System (Optional).
2-meter stepladder (4 meter after opening).
Waterproof Structure
Furniture
To monitor the ambient air quality continuously for air pollution near industries and other air polluting sources.