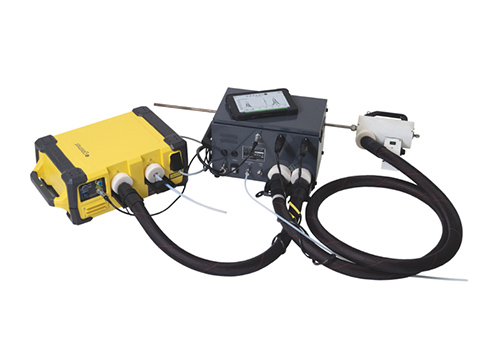 Portable FTIR Stack Gas & Emission Analyser
GT6000 Mobilis is the new frontier of portable emissions monitoring. The analyzer is specifically designed for those who aim high. It enables you to concentrate on the task at hand, without interferences from hard to use, time-consuming and unreliable tools. Sounds good, right? Do you need extreme portability, robustness and want to save time? Or reliable instrument, powerful analysis tools and rapid response times? GT6000 Mobilis provides this all and more.
Powerful, Reliable, Rapid, Portable & Robust Instrument.
Gives clear OK / Not OK in software to indicate if device is ready or not.
Designed to be used with the portable sampling system
PSS utilizes hot-and-wet measurement principle (no drying or dilution)
PSS can be optionally equipped with a ZrO2 sensor for accurate oxygen measurement.
Typically set up to measure H2O, CO2, CO, NO, NO2, N2O, SO2, NH3, CH4, HCl, HF and different VOCs.
Can measure up to 50 gases simultaneously. Additional gases can be easily added without any hardware changes.
Even the smallest concentrations are measured with high accuracy.
Measurements can be monitored on-site or even remotely.
Results can be accessed via PC or tablet with Calcmet software.
With Calcmet software reanalyze measured data to identify unknown gases.
Onsite and lab measurements
Emission research