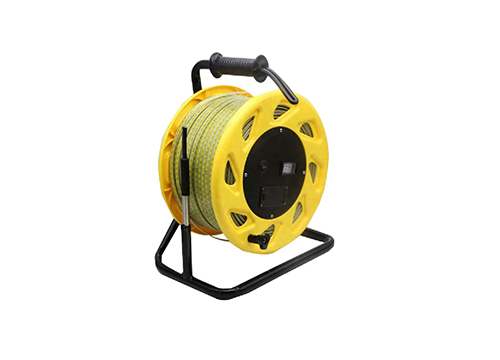 Water Level Indicator
Water level meter is the new product with new integrated circuit board design and development . With the function of polarization resistance excitation circuit and corrosion resistant electrode to effectively prevent the electrode oxidation rust, keeping long-term sensitivity.
Water level meter can be widely used in water conservancy project , hydrology, geography, environmental protection and other areas of industry and agriculture fields.
The water level meter is made of the probe, steel ruler and reel. Put the probe into the water slowly, when the probe touches the surface of water, electric potential will be generated.After passing the circuit board, sound or light will be indicated, then you can check the height between the surface of the water to the ground. Easy operation.
Quick response circuit design, high detect speed, high sensitivity.
Adapts to various environmental and regional water quality.
Low power consumption. Battery-powered, Battery life 2 years.
The cable has a ruler scale to measure the water level directly.
Water conservation
Environmental protection engineering
Hydrography
Rural Irrigation
Dams
Beware of rivers
Underground water level
Well water level