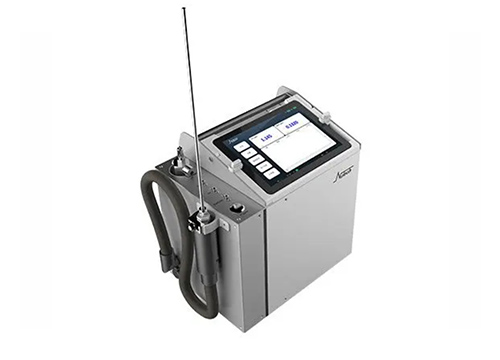 Portable TOC / THC & NMHC Analyzer
The Nutech 3000 TOC (Total Organic Carbons) / THC (Total Hydrocarbons) & NMHC (Non-Methane Hydrocarbons) Analyzer is suitable for portable monitoring of TVOC (Total Volatile Organic Compounds), CH4 (Methane) and NMHC in stationary source emission and fence line.
Adopts catalytic oxidation + double FIDs technology
Analyze TOC / THC & NMHC at the same time in one single unit.
Highly integrated design to ensure the total weight within 12KG.
High test efficiency. Low pre-heating time.
Large-capacity battery (45Ah) power supply, which can run for a long time even without utility power on site.
Detachable touch screen terminal with Wi-Fi communication
Measurement Range: 0~10/100/1000/10000mg/m³ (Extendable)
H2 is supplied by mini built-in metal hydride cylinder
US EPP Method 25 compliant.
Environmental inspection and law enforcement by government regulator
VOCs testing by commercial testing companies
Effectiveness evaluation of VOCs control measures
Self-inspection of VOCs emissions from chemical, printing and dyeing, spray painting companies
On-site detection and supervision of kitchen oil fume
On-site comparison with the results of online VOCs analyzer to determine whether the online analyzer's result is accurate.
VOCs emission detection of combustion device exhaust