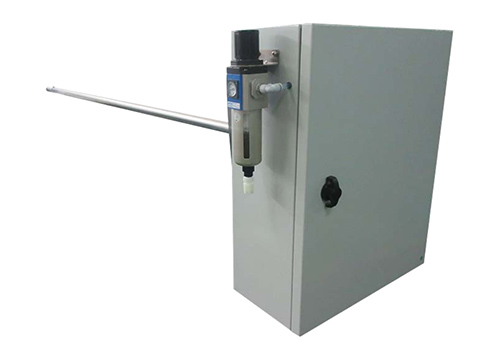 Pressure, Temperature & Flow-rate Monitor
Temperature, pressure & velocity integrated monitor has high precise microdifferential pressure sensor and static pressure sensor. It is equipped with purge unit. It is specially developed for continuously monitoring high dust level, high temperature, high humidity and low flow rate of emission flue gas. It can be applied with CEMS to carry out real time monitor of temperature, pressure and velocity. Compared with conventional integrated monitor: it can measure flow rate low to 2m/s and has auto timing or manual calibration for dynamic pressure and flow rate; with LCD screen to display all measurement data and signal; easy for reading and debugging.
2m/s low flowrate measurement by pressure sensor of ultra-low range
Operation unit with LCD screen: perfect HMI provided
Settable parameters: timing purge, velocity field, pitot coefficient and etc.
Protection for over pressure to avoid damage to pressure sensor and lower operation cost
Auto zeroing calibration
Anti-blocking and anti corrosion for pitot
Strengthen protection for signal output
To monitor the stack emissions continuously for air pollution from industries.