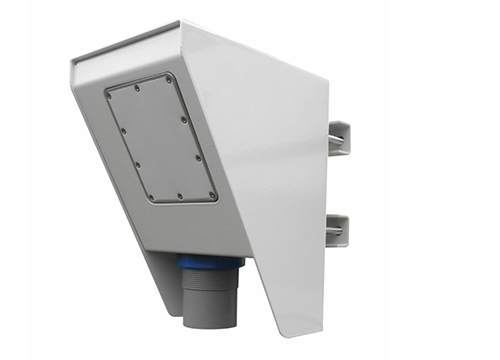 Open Channel Flow Velocity and Level Meter
The flow velocity and level meter uses radar technology to provide precise, contactless measurement of surface flow velocity, and to measure the distance from the sensor to the water level. Contactless radar technology enables quick and simple sensor installation above the water surface, and requires minimum maintenance.
The integrated discharge calculation module uses the two measurements together with a pre-configured river channel geometry profile to calculate the total water discharge in real-time. A variety of supported communication interfaces and protocols enable easy integration with existing telemetry equipment and SCADA systems. The integrated tilt sensor measures inclination angle of the sensor and the flow velocity measurement is automatically cosine-corrected according to the measured mounting tilt angle. The instrument is certified according to both European and American standards, and is being used worldwide.
Contactless flow measurement
Instrument combined from two sensors: surface velocity radar and radar level sensor
Integrated discharge calculation in the instrument
Wide velocity measurement range from 0,02 m/s to 15 m/s
Distance measurement range from 0,5 m to either 15 m or 30 m, depends on device model
Compact, low-power design
Wide input voltage range, suitable for solar applications
IP68 aluminum casing
Supports variety of communication interfaces (RS-232, RS-485, CAN, Alarm open-drain outputs)
Optional SDI-12 support
Automatic mounting angle compensation (cosine correction)
Easy pole, wall or enclosure mounting
Operating temperature range from -40 °C to +85 °C (-40 °F to +185 °F)
The flow meter is used to monitor flow velocity and water level in open channels such as rivers, irrigation channels or sewer systems, and for monitoring and controlling hydropower plants and wastewater treatment plants.

The flow meter is also suitable for various mass flow metering applications in mining processing plants, industrial installations, and, due to operation without moving parts and robust mechanical design, is ideal for measurement of flammable fluids and harsh chemical applications