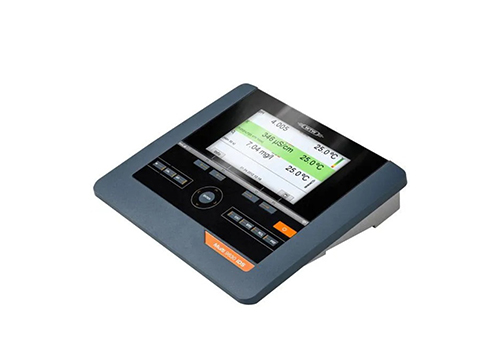 Benchtop Meters - Digital
High class meters and sensors for pH, ORP, ISE, dissolved oxygen (D.O.), conductivity, BOD and Turbidity. Robust digital benchtop meters for daily laboratory application work.
Intelligent:
IDS sensors are smart. They log on automatically, transfer description, serial number, calibration record and calibration history as well as their complete parameters.
Digital:
IDS sensors process the sensitive signals into digital signals and transfer them fail-safe and error-free to the meter. No difference when using cable or wireless modules.p>
Sensor:
IDS Sensors are based on proven and continuously enhanced WTW sensors. They cover almost any application in pH, conductivity, dissolved oxygen and turbidity measurement
Benchtop Multi-Parameter measurement in the lab with IDS Sensors.
With Mono / Dual / Triple Sensor Channel Ports.
Choose any 1 or 2 or 3 sensors from : pH, ORP, ISE, dissolved oxygen, conductivity and turbidity Sensor options
Glass protected bright color display and an anti-bacterial
Wireless or tethered – work according your convenience
USB communication. Large data sampling memory (10,000 records).
Suitable for different applications with stand and power supply
Documentation according to AQA (Analytical Quality Assurance) & GLP (Good Laboratory Practice).
CMC and QSC features for pH reliability.
Surface Water
Aqua Culture
Ground Water
Waste Water
Environmental
Chemical process
Life Science
Food and beverages
Pharmaceutical
Medical