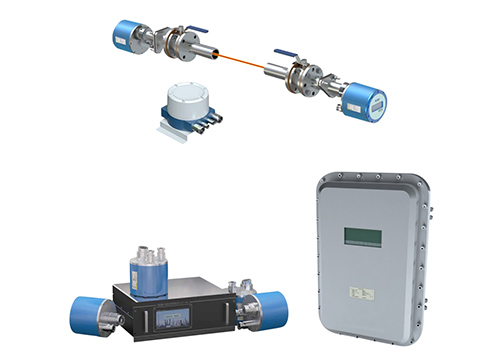 Laser Based Stack Gas Analysers
Based on unique Tunable Diode Laser Absorption Spectrum (TDLAS) technology. LGT series laser gas analyzer for industrial online analysis and environmental online monitoring. Laser gas analyzers are used in a wide variety of applications to measure O2, CO, NH3, CO2, CH4, H2O, H2S, HCl and HF etc.
Different models available are: in-situ probe type, bypass type, multi-channel type, panel mounted type and flameproof type etc.
Measuring concentration ranges from constant to trace.
High sensitivity, high resolution, fast response.
Modular design, can replace laser module and detector module at the scene, don't need to adjust the light path.
High, laser integrated in transmit unit, algorithm is directly realized within the receive unit, no additional central unit.
Flame-proof, only positive pressure purge gas is needed.
Support the X and Y direction coupling optical path adjustment technology (patent technology), convenient installation
To monitor the stack emissions continuously for air pollution from industries.