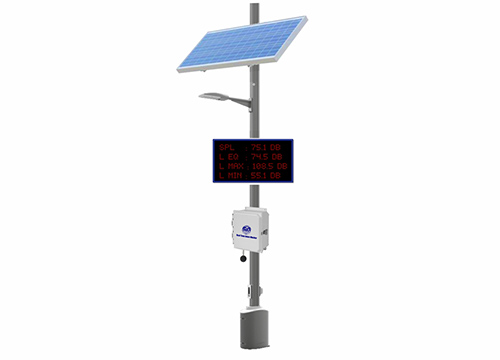 Real Time Noise Monitoring Station
Real Time Noise Monitoring Systems are developed for monitoring outdoor noise.
Complies with IEC 61672-1:2013, ANSI S1.4-1983 and ANSI S1.43-1997
1/1 & 1/3 Octave in accordance with IEC 61260-1:2014 and ANSI S1.11-2004
Linearity range: 25dBA~136dBA
Frequency weighting: A/B/C/Z.
Time weighting: Fast/Slow/Impulse
Profile calculation in parallel with different frequency / time weighting.
Calculate SPL, LEQ, Max, Min, Peak
Urban, traffic and industrial noise measurement.
Acoustic measurement in severe weathers
Aircraft and airport noise measurement.