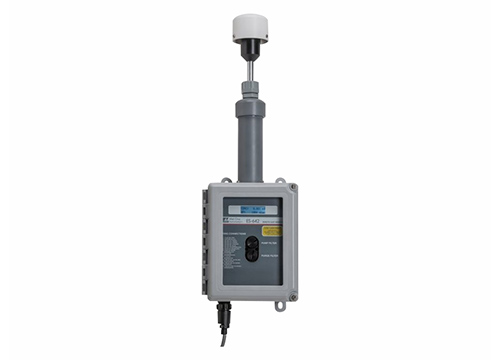 Portable Stack Gas Analyser - 8 Sensors
The IMR 2800P is a portable Flue Gas Analyzer for industrial applications. The rugged combustion analyzer can be equipped with up to 8 sensors. Its basic unit has an O2 Oxygen sensor , a CO Carbon Monoxide sensor, a NO Nitric Oxide sensor and a SO2 Sulfur Dioxide Sensor. The other sensors are customer select-able as well as the measuring ranges. The IMR 2800P measures and calculates all the needed parameters to perform a thorough emission test.
The IMR 2800P is a portable, continuous measuring flue gas analysis instrument housed in an aluminum case.
It measures flue gas temperature, air temperature, Oxygen O2, Carbon monoxide CO, Nitric Oxide NO and Sulfur Dioxide SO2.
It can optionally measure Nitrogen Dioxide NO2, Sulfur Dioxide SO2, Hydrogen Sulfide, Hydrocarbons HC and much more.
Combustible calculations like Losses, Excess Air and Carbon dioxide CO2 are standard as well as the measurements for Draft and optionally Soot.
23 Fuels are programmed – 4 fuels are free programmable
Automatic zero calibration
Integrated self-check program
Simultaneous display parameters on the illuminated display
Printer with programmable print out cycles
RS232 (DB9/USB)
Standard deviation and average value calculation
Draft measurement with optional upgrade for differential draft and velocity measured with a Pitot tube
Unit selection : ppm – mg/Nm3– mg/Nm3(ref O2)
Gas sampling probe E – length 0.8 ft (250mm), hose 8 ft (2.5m)
Rechargeable battery with charger
Power supply 110V or 230V or 12VDC Power Jack
Combustion and emission control research
Certification of Continuous Emission Monitoring System (CEMS),
Combustion efficiency monitoring for various industrial furnaces or refuse incinerator and boiler.